Andrew Hung
Senior Instructor
3rd Degree Black Belt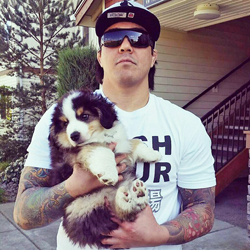 Andy has been involved in Judo for over 12 years. As a youth he lead his high school to a State Title as the Varsity Team Captain, while also claiming an individual championship medal for himself. Immediately upon graduating, his love for Judo competition took him directly to the Olympic Judo Training Center at San Jose State University.
By his sophomore year, his diligence to the sport and commitment to the team earned him the prestigious honor of Team Captain. The years spent at the OTC gave him the opportunity to train and compete worldwide at the highest level of competition, his most memorable being a post-training camp after the German Open. He completed his competition tour with medals at the 2008 Beijing Olympic Trials, US Open and Senior Nationals.
After receiving his B.S. in Business from SJSU in 2010, he set his sight up north to join his brother and former Judo coach in Portland, Oregon.
Although his primary focus is on teaching Judo and Jiu Jitsu, his love for competition still compels him to hop into some regional tournaments. In 2011 he took to the podium again with a gold medal in Tacoma at the Rainier Cup Judo Championships and a gold medal at the Continental Crown Judo Championship in Seattle.
When given a longer vacation, Andy will disappear for a week or so to challenge himself on the world's stage. His most recent excursion included winning matches at the World Grand Prix and US Open in Florida.
Recently, his interest in Jiu Jitsu has grown. He had back-to-back gold medal finishes at the 2011 and 2012 Oregon Open Jiu Jitsu Championships. In 2013, he won the title as "Oregon's Best Purple Belt" and also took Gold down in California at the Guerrilla Jiu Jitsu Grand Prix.