Roy Kawaji
Head Sensei
5th Degree Black Belt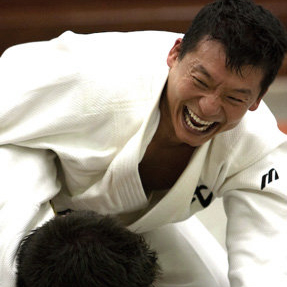 (By Professor Kevin Asano)
"Roy Kawaji has been involved with every aspect of Judo for the past 40 years.
He is possibly most remembered for changing the landscape of high school Judo competition in Hawaii. Overnight, he created a high school Judo powerhouse that went on to finish dominating seasons year after year. He later solidified his illustrious coaching career by becoming certified in all three branches of service as a Nationally Certified Coach, National Referee and Kata Judge. He currently sits on the Executive Committee of the United States Judo Federation as Assistant to the President.
Although he had spent most of his childhood as a fierce competitor, the decades following were dedicated to studying the philosophy of Judo. This combination has given him the rare ability to share his knowledge and experience to his class with amazing clarity. The sheer number of students and instructors who credit him for their love of Judo, is hard to match.
On my journey around the globe, en route to medaling at the World Games and Olympics, I had the opportunity to experience the best teachers in the world and I can honestly say that Roy Kawaji ranks with the best of them."
(Kevin Asano is an Olympic Silver medalist and World bronze medalist. He was named the US Judo Athlete of the Year by the US Olympic Committee and was inducted into the US Judo Hall of Fame in 2008.)