Arnaud Versluys
1st Degree Black Belt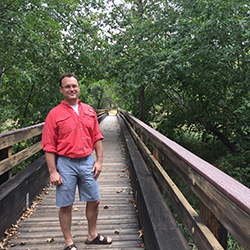 Arnaud Versluys is originally from Europe but spent over a decade living in Asia. He has called Portland home since 2003. Arnaud joined Portland judo at its third week of inception in 2010 and his two sons, Sherap and Yeshe, followed suit a few months later. They have been on the mat together ever since. Arnaud is a licensed acupuncturist and herbalist in NW Portland.
Interview
How did you get into Judo?
I started judo in Belgium in 1985. During those years, aside from soccer, judo had become Belgium's de facto national sport and pride because of world and Olympic champions Robert Van De Walle and Ingrid Berghmans. Their influence was so far-reaching that all children wanted to follow these role models and apply themselves to learning the discipline of judo.
Judo Teaching Philosophy
I was personally never a good competitor. My love for judo has always been a pure love for the art-aspect of the martial art. I enjoy the challenge that mastering a technique poses. In my opinion, the dojo is a microcosm for the real world. And person-to-person interactions in the dojo are a metaphor for learning about human interaction and conflict resolution in the outside world. But with one great exception, which is that when you fail in the dojo, you just get up and do it all over again. It is the best learning environment for both children and adults.
I do encourage competition for the children since it is important they learn to lose and be ok with it. Winning is easy, but it is the occasional loss that delivers the more profound lesson.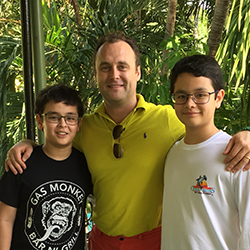 Do you speak other languages?
Portland Judo is an international dojo and we welcome both instructors and students from all over the world. I very much enjoy this and it allows me to use my foreign languages in interacting with the students and teachers. Being from Belgium, I was fortunate to speak Dutch, and learn French and German since young age. Furthermore I am fluent in Chinese because of my educational background.
Advice to White Belt Self
The most important advice I would offer any judo, or martial arts, student at large, would be to never quit. The journey of judo is the journey of a lifetime. Secondarily, I would caution adult students to prevent injuries in the first six months of training since attrition often comes after long periods of inactivity due to injury. Go light, go easy, go steady, and above all, enjoy!!!